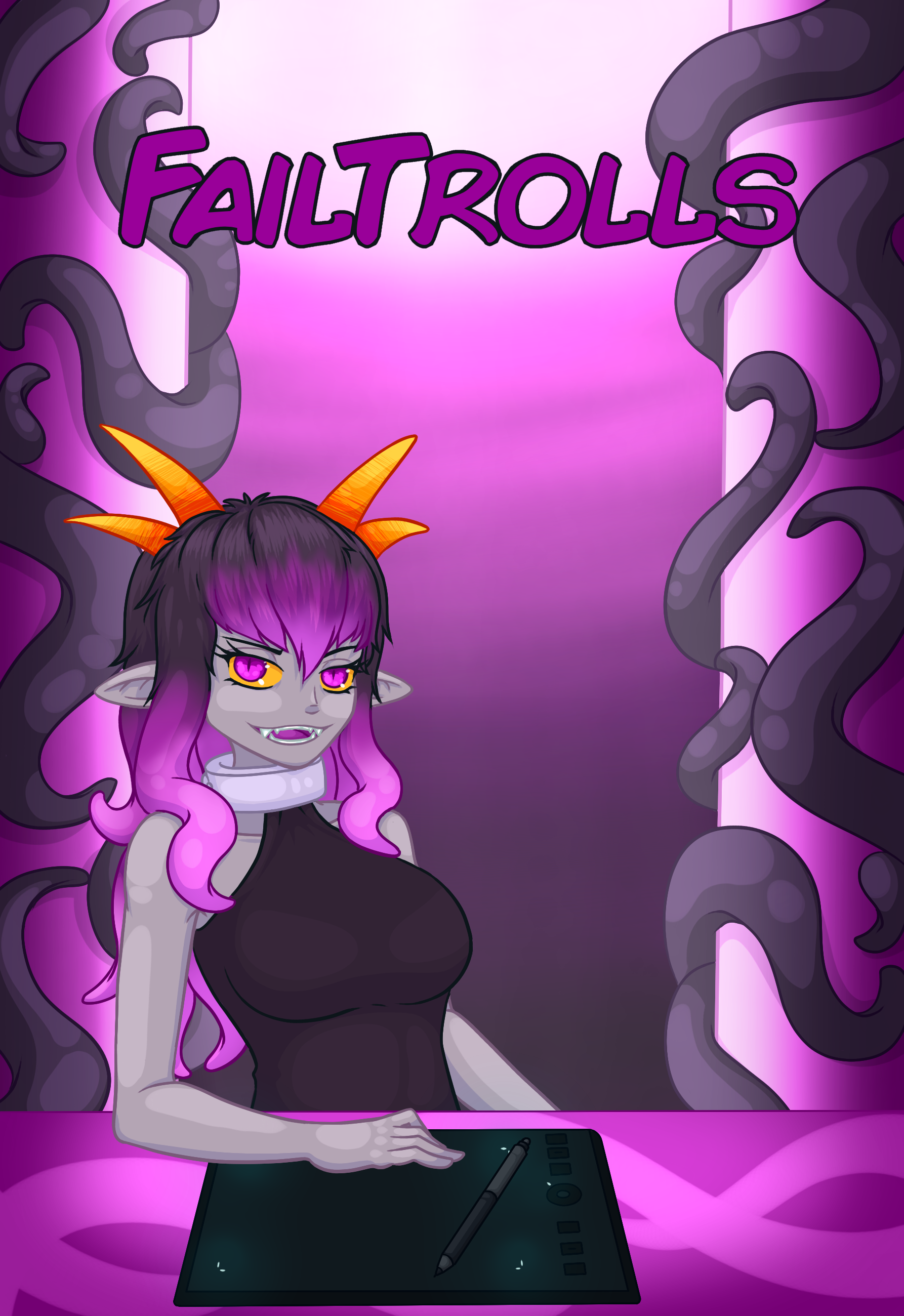 Commissioning me for Sketch Art, Line Art , Flat Colour and Full Shaded Art work is now possible! Please send any commission info through to my ask or submit box, or even PM me and I will get back to you to let you know whether it is possible for me to do it for you.
I'm afraid I'm only able to use PayPal, and all my prices are listed in USD.
If you like, you can also give me your Discord details or a way to contact you so that I can keep communication flowing between us to ensure that you get bang for your buck for your commission, and so you can see previews of the work.
Pricing and Details: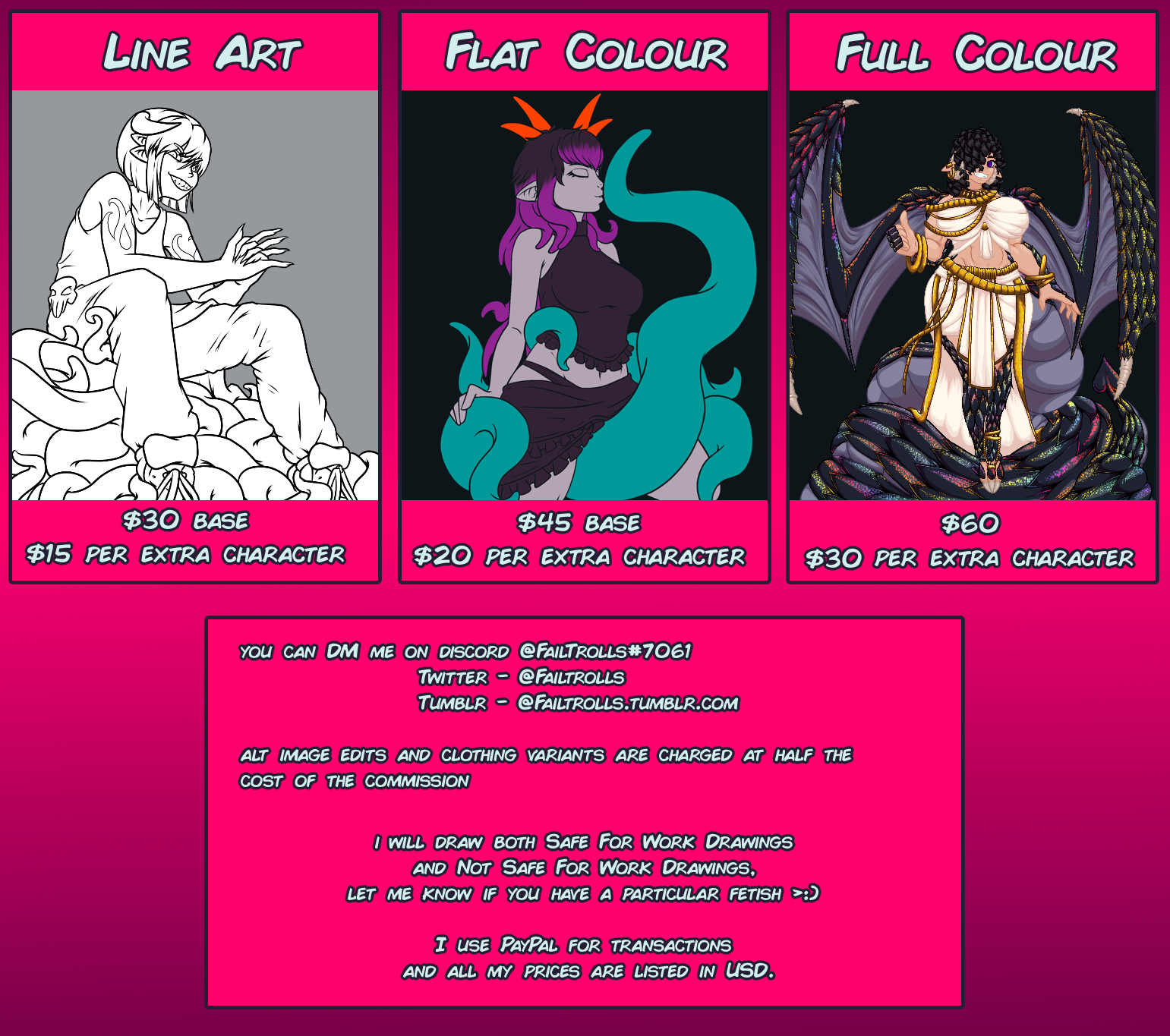 Won't draw:
Underage anything
Gore
Scat/watersports
Anything else should be fair game!
i will draw both Safe For Work Drawings and Not Safe For Work Drawings, let me know if you have a particular fetish >:) 
unless notified by the commissioner not to, i will post commissions by default to showcase
After the commission has gone through to you there is a possibility that your commission will be used in any future advertising campaigns unless otherwise specified, regardless, the commission itself is 100% yours.